Aggregates
Tate Transport Corporation
Tate is one of South Florida largest Dump Truck Brokers and suppliers of road building and construction aggregates. Tate purchases large quantities of aggregates from quarries located in several counties, which enables our company to pass along substantial savings to customers for these products.
Tate will supply high-quality DOT certified crushed limestone (Limerock) aggregates and screenings for road construction, asphalt, crushed concrete and top-soil at highly competitive prices. Tate will meet all of your product specification and production schedules.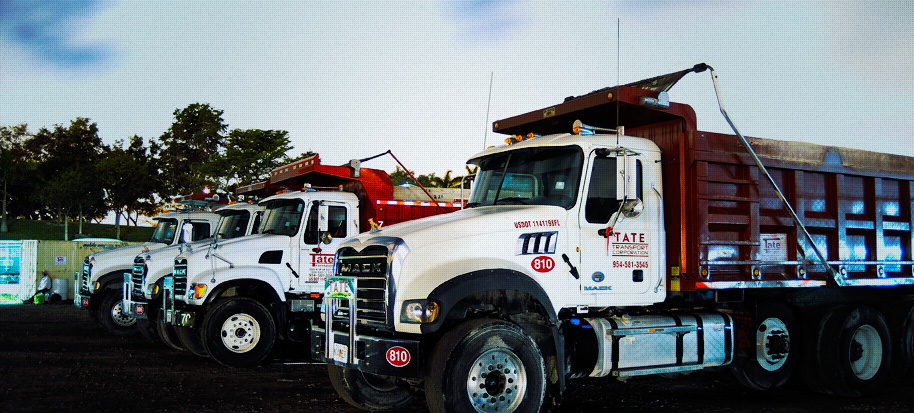 Request a Custom Quote
Please share with us a few details about your needs. One of our account executives will be in touch with you shortly to answer your questions and discuss how we can help.
Custom Quotes