ABOUT US

Welcome To TATE Family
Leading Dump Truck Broker & Aggregate Provider
Tate Transport is a family owned business and an Equal Opportunity Company serving the Tri-County areas of South Florida from Tampa to the Keys. The corporate office is located in Fort Lauderdale, with branch offices in Palm Beach and Bonita Springs.
Tate Transport has a company owned fleet of tri-axle dump trucks which contributes to meeting project minority goals, as well as over 250+ owner operated dump trucks and trailers.
Our commitment to our customers is to provide excellent service at all times, combined with the sale of construction aggregates at highly competitive rates.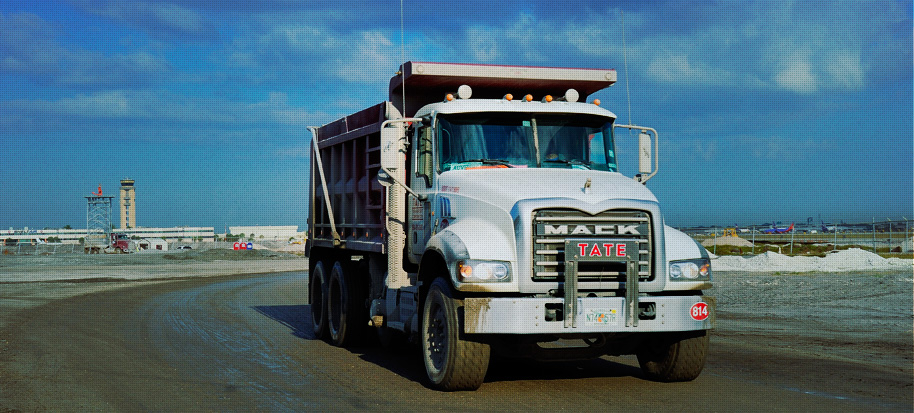 Request a Custom Quote
Please share with us a few details about your needs. One of our account executives will be in touch with you shortly to answer your questions and discuss how we can help.
Custom Quotes
250
+
Owner Operated Vehicle
What Our

Customers Saying
"Tate has demonstrated a not only professional performance on its material supply and hauling services; but, outstanding administration of their contract and great commitment to safe operations"
"We have found that Tate has always been willing and cooperative with any requests we have made and they strive to provide satisfaction at all times. We would highly recommend them for any truck hauling services"
Great Place to start in the trucking industry, great training, great terminal manager in St. Gab. Houston and Safety big issues with accountabilities, communication and dispatch.
Interested in working with TATE?